Blogging
Google Adsense VS Affiliate Marketing: Which one makes more Money for Bloggers?
Sponsored Links
Google Adsense VS Affiliate Marketing: Which one is more profitable for bloggers?
Years ago, I did an experiment and placed a Google Adsense code to display adverts across my site.
Within that same period of time, I made over $4,000 with Affiliate marketing.
Affiliate marketing made about 30X the same income I'd have made from Google Adsense.
.
And the reason why is simple:
Google Adsense pays per click. Affiliate marketing pays per sale.
.
Think about it this way…
Let's say, for example, a company sells a product for $2,000.
So to get traffic to their offer, they go to Google and run adverts. They are willing to pay Google $2 (two dollars) for each click or visitor that visits their site.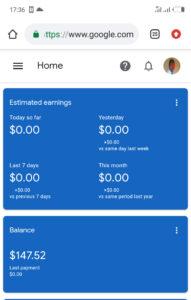 .
So Google places the advert of that company on your site and gives you 68% of $2 for each click. If 100 people click the company's advert on your site, Google will give you $1.36 dollars per click, making a total of $136 dollars for 100 clicks.
.
But assuming that company has an affiliate program that pays affiliates 30% per sale.
This means for each sale, you're making $600 dollars.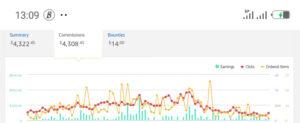 .
So if you send 100 visitors from your site to the company's offer as an affiliate, and you achieve 3% conversion rate, it means that out of 100 people, only 3 bought the product.
.
With a $600 commission per sale, it means you'll be earning $1,800 dollars in commission for 3 sales.
.
With Adsense, you'll be making $136, but with affiliate marketing, you're making $1,800 all things being equal.
.
With this, it is clear that Affiliate Marketing makes more money for bloggers than Adsense.
.
With Affiliate Marketing, you're likely to make 10 times more money than someone who uses only Adsense on his or her site, assuming both sites have the same quantity of monthly traffic.
.
As a blogger, any of these options you choose to monetize your site will have a fundamental impact on your blog activities and trajectory.
Sponsored Links